4 tags
Dispatch 020
Microadventure 3: Sleep on a Hill » Alastair Humphreys Your taste is why your own work disappoints you. » Ira Glass Work Better » Paul Jarvis When Home Is a Campus Parking Lot » The New York Times [thought] Forgive others not because they deserve forgiveness but because you deserve peace.
4 tags
Dispatch 019
B-17 low level pass during filming of the 1981 commercial "Don't Mess With Texas" » YouTube A Scientific 7-Minute Workout That Only Requires You, a Wall & a Chair » Laughing Squid iPhone Traveler - Apps and Tips from an International Airline Pilot »  » 52 Tiger Jeremy Lock: The Chuck Norris of Military Photography » Peta Pixel "Live...
3 tags
The Shinola Runwell and Building American Products...
I like Shinola. I like their bikes, journals, watches and most importantly the story they're creating. But I really only want to talk about their watches for a moment. Their first watch, the Runwell, is a limited edition $550 Quartz timepiece. Many people immediately dismiss the watch at this point, but I believe there's more to it. Some things cost more because they're worth...
4 tags
Dispatch 018
on camping, and being outdoors » Danielle Hughson 13 Things You Can Do Instead Of Missing Someone » Thought Catalog Walking the world's first urban thru-hike » Liz Thomas Numbers » Jonas M. Luster This is water » YouTube
3 tags
2 tags
4 tags
Dispatch 017
What are you not doing? » Sean Wes Designing Your Dream Life: Uncommon Assumptions & Common Misconceptions » Primer Rethinking My Apps and Home Screen » Steve Best The Hard Way » Art of Manliness 75 Things Every Man Should Do » Esquire
4 tags
Dispatch 016
Two months breaking ice (in under five minutes) » The Ocean Voice Are You Feeling Overwhelmed? » Chris Brogan Lockdown: What to do after locking the doors » onPoint Tactical Supermechanical's Twine [IFTTT for Real Life] » The Verge Day 6 on a trek to the South Pole » The Scott Expedition
4 tags
Dispatch 015
WWII Aviation Photos » Mission4Today via Triple Aught Design drop [awesome typing game] » Markus Persson The Creative Advantages of Limits » Fast Company via A Lesser Photographer I'm still here: back online after a year without the internet » Paul Miller Out of Nothing [movie trailer] » YouTube via A Gentleman's Word
4 tags
Dispatch 014
S240 in the Carson National Forest, NM. » While Out Riding via Pig Monkey You're Bored? That's So AWESOME. » Mike Sowden Open Road | The Climb: GORUCK Ascent » Gear Patrol What Man Understands That He Is Dying Daily? (This Is Your Life) » The Art of Manliness Five Things People Don't Do – That You Should » Peter Shankman
3 tags
Thoughts on Distraction
I highly recommend doing things that force you to not become distracted. Ride a bicycle or go for a run. Ride a motorcycle. Drive a car with no radio or air conditioning. These are just some things that I do to spur my own thought and idea creation. They require me to focus almost wholly on the task at hand. Because I can't multitask while doing those things, my mind is allowed to...
4 tags
Dispatch 013
Living with Limited Space » A Restless Transplant A Deliberate Life » Film Trailer Live Air Traffic » FlightRadar24 The Best Computer » Technochocolate The Quiet Place » The Quiet Place Project
4 tags
Adrift
I'm currently reading Adrift: Seventy-Six Days Lost at Sea by Steven Callahan and I'm really enjoying it. Reading his story of exploration and survival in the unknown gets my adventurer gears cranking pretty hard. "To my mind, voyaging through wildernesses, be they full of woods or waves, is essential to the growth and maturity of the human spirit. It is in the wilderness that you really...
2 tags
I've had this on repeat for a day. Really. It's a...
2 tags
iPhone Home Screen | April 25th, 2013
I'm still moving things around but this is what I'm happy with at the moment. I can't find the true sweet spot… Oh and I added Instapaper with Pocket because a few people recommended it and I wanted to give it a try.
4 tags
Dispatch 012
Happy End, Photos of Miracle Aircraft Crash Sites Where No Passengers Died » Laughing Squid Side projects are the new resume » Ximena Vengoechea This is not content » 37signals Stories of Summer Camp » This American Life This man "owns" the moon, and is selling acres » Business Insider
4 tags
Dispatch 011
Lost on Everest: The Amazing Story of the First American Summit » Outside Magazine Introducing Kevin Russ: The Ansel Adams of the iPhone » Huckberry  I am a remix » Kyle Dreger What are some of the most mind-blowing facts that sound like "BS" but are actually true? » Quora via Huckberry Solvitur Ambulando: It Is Solved By Walking »...
4 tags
Dispatch 010
Resize your browser window » Accordion via @waxpancake Best of the web this week » iDoneThis Former CIA Officer Reveals How to Get Ahead of Your Competition » Entrepreneur A Manager's Manifesto » Julie Zhuo News is bad for you – and giving up reading it will make you happier » The Guardian
4 tags
Dispatch 009
[Mount Everest gear] 50 Years After the First Ascent. » A Continuous Lean How I stopped showing and started sharing using Path. »  Medium Yahoo's New Weather App For iPhone Is Here, And It's Absolutely Gorgeous » Cult of Mac How to Make a Soup Can Forge » YouTube DoubleShot Proprietary Coffee Travel Kit » DoubleShot Coffee Company
4 tags
4 tags
Dispatch 008
9 Things Your Relationships Need From You » Marc and Angel Hack Life Founders: You don't own your employees » Jason Evanish To Figure Out What You're Good At, Become an Explorer » Lifehacker Turbocharged Retro Cars Tear Up the Eerie White Nothing of Bonneville » WIRED Boston Marathon Explosions: Staying Vigilant and Prepared » ITS Tactical
3 tags
Wild Waters
These photos were originally found on the Huckberry; Rogue Waves There's something about the ocean that pulls me in. I grew up near the water but was never more a part of it than simple family trips to the beach. For some reason, I feel immensely comfortable on a boat and it doesn't matter if it's a canoe or a fishing boat. I'd love to take one of those trips where...
4 tags
Dispatch 007
Redesigning the Save Icon » The Fox is Black Is [This] Making Me Better? » Patrick Rhone The 3 Basics of Packing for Winter and Unpacking for Spring » Primer Alaska, The Last Frontier » Best Made Co. To Succeed in Work and Life, Be Mr. T » Art of Manliness
4 tags
Dispatch 006
Aaron Draplin's 50 Point Plan to Wreck Your Life (or Make it Worth Living) » Portland/CreativeMornings 35 Lifechanging Ways To Use Everyday Objects » BuzzFeed MGMT "Kids" Cover » xanth How to Fit Two Weeks Worth of Luggage Under the Airplane Seat in Front of You » Lifehacker Wealth, risk, and stuff » Tupperwolf
4 tags
Dispatch 005
A Proper River Rafting Excursion » Huckberry CreativeMornings with Mama » Mama's Sauce iPhone 5 vs Canon EOSM: Best Travel Camera » Fiction Took Friday Off » The Sunday Best Ten Cars Everyone Should Be Forced To Drive » Jalopnik
3 tags
4 tags
Dispatch 004
9 Ways To Light Your Creativity ON FIRE » Thought Catalog Field Notes Brand: From Seed » Vimeo via Coudal Partners Halley VI Antarctic Research Station » Aether Journal The First Step: The One You Regret Most is the One You Don't Take » Wilderness Collective The Washougal River Mercantile » A Restless Transplant
3 tags
Field Notes "America the Beautiful"
With some birthday money, I signed up for a Field Notes subscription and I couldn't be more excited about it. Right off the bat, they sent out their latest limited edition memo books, "America the Beautiful". These in particular are gorgeously imperfect. Also included was a water transfer decal that I'm sure will look amazing on the rear window of an old truck.  ...
4 tags
Dispatch 003
How do I improve my social media presence? » Quora How to Remember People's Names » A GOOD MAN Web's Best: Recipes with a Fried Egg on Top » Cool Material Backpack or Messenger? » Carryology Quality watches under $100 Watches » worn&wound
3 tags
4 tags
Dispatch 002
Bay Area photographer Aaron Durand turns trains at night into laser beams. » Huckberry Dashing WWII Pilot [photo] » ITS Tactical via Reddit Grilled Peanut Butter/Nutella/Bacon/Banana Sandwich » Art of Manliness alt-J "Fitzpleasure" » Spotify 30 Minutes With: Jake Meyer - Youngest Briton to climb Mt. Everest » Gear Patrol
3 tags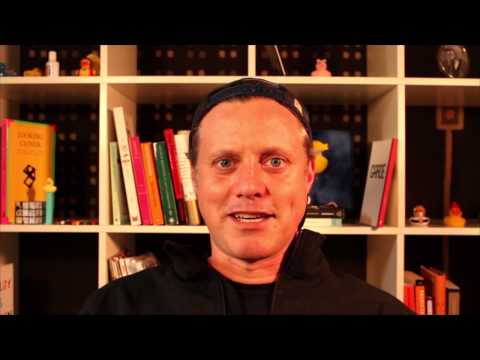 4 tags
Dispatch 001
Consider it a show and tell of sorts. Advice to Young Men from an Old Man » A Continuous Lean BladeKey Bolt - Open Source Pocket Key Organizer » Kickstarter lookingatsomething.com » Matt Musick "America the Beautiful" Limited Edition Memo Books » Field Notes Woman has lived in Siberian Wilderness for 70 years. Her family didn't know...
3 tags
My Huckberry Wish List 2013-04-04
This isn't necessarily weekly so I won't call it that but here are a few items from my current wish list for Huckberry.com. Huckberry only offers most deals for a limited time and you have to act fast. A good bit sells out before the deadline too. Click here to sign up for a free Huckberry account and you get $5 credit to start you off right. Oh, I get $10 credit when you buy...
3 tags
3 tags
My Grocery Store Knows How to Throw a Party. No...
My local Safeway grocery store just finished a huge remodel and to kick off the unveiling, they had an exclusive preview a day before the official grand opening. This event was invite only and business attire was requested. If you think that sounds fancy, just wait. It's usually easy to find a space in the parking lot near the front of the store but that night, the lot was nearly full....
2 tags
iPhone Home Screen | March 7th, 2013
I won't get into details like I did last time but there have been a few additions since my last home screen post. Here are the most notable ones. Mailbox: I love this app. It just works really well and makes me want to clear out my inbox. Between snoozing and drag and drop (to name a few), it's truly a new way to new email. Read the full review on The Verge. Fantastical: I'm...
3 tags
3 tags
Mission: NASA Airborne Earth Science
I was recently selected to be one of 50 social media users who will attend an event at the NASA Dryden Flight Research Center and Edwards Air Force Base in California.  This event will provide an opportunity for participants to meet scientists, learn how they study the Earth, air pollution and climate change using specialized science instruments on a unique fleet of aircraft. What can...
3 tags
88RDR Black Chrono Review
A couple of months ago, I entered a contest on Facebook to win a new watch. I actually all but forgot about it until I received an email telling me that I had won the $580 88RDR Black Chrono from Rue du Rhone. Free is a excellent price for just about anything and I was more than excited to get a new watch. Just a week or two prior to winning this contest, I purchased a Maratac Pilot watch...
2 tags
5 tags
Thoughts on the balance of your electronic devices...
I feel as if I keep reading about people who are turning away from their smart phones, limiting their electronic use, or even taking time off from the Internet. I have nothing against that. I understand why they are doing it and I feel it's probably a good thing for people to do from time to time. I'm actually a bit jealous in an odd way. The problem is, this seems to be a...
3 tags
2 tags
iPhone Home Screen | December 1st, 2012
It's the first of the month and I thought that's a perfect time as any to share my iPhone home screen. Actually, after analyzing my home screen for this little post, I already know of a few things I'm going to change but for now, this is it. By the way, what's on your home screen or what are your favorite apps? [This isn't iPhone exclusive either.] Dock  These...
3 tags
3 tags
3 tags
2 tags
Using Fire to Charge Your Phone
For some people, the BioLite stove may be a bit gimmicky. It's a backpacking stove that uses wood for fuel and can charge your USB devices. Sure I bring my iPhone with me when I hike but I don't usually need to charge it. For cooking meals, I'll usually boil water over an open fire or my Fancy Feast alcohol stove. The BioLite initially seemed to be overkill but I think I was...